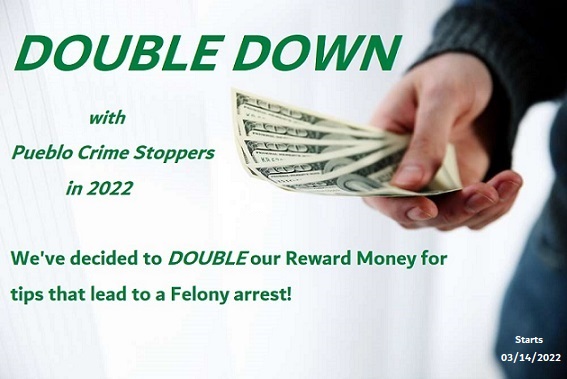 Crime Stoppers encourages members of the community to assist local law enforcement agencies in the fight against crime by overcoming the two key elements that inhibit community involvement: fear and apathy.
Pueblo Crime Stoppers provides 3 different ways to submit a tip: the Telephone by calling 719-542-7867, the Web by simply clicking on the "Submit a Tip" on our website, and our newest technology - the new P3 SmartPhone App! See the 'How it Works' page for details. Crime Stoppers offers all three ways to submit anonymous tips in order to encourage citizens in the community to volunteer vital information helpful to law enforcement agencies.

Only phone tips will be worked in real-time and forwarded to on-duty law enforcement, so if you know the current location of a fugitive or suspect, call 719-542-7867 and let the call taker know that the suspect is currently at the location given. SmartPhone App tips and Web tips will generally be worked the next business day.
To read more about ways to submit a tip to Pueblo Crime Stoppers – click on the About button and then click on HOW IT WORKS in the drop down menu.